Meet our Senior Leadership Team
Member Feedback
We appreciate your loyalty and value your input. Please submit your feedback.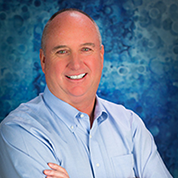 Mike Valentine, President and Chief Executive Officer
With more than 38 years of sales and service experience, Mike brings unique insight and magnetic energy to his position. His credit union career began in 1984, when he joined BCU as manager of lending & collections. After a decade of cultivating strong sales and service culture, Mike was appointed President/CEO in 1994. With a humble and approachable style, Mike sees himself as a coach. He believes in the development of employees and encourages his leadership team to treat BCU as a learning organization. This collaborative, team-based management style has led BCU to unparalleled success. Mike received his bachelor's degree from Western Illinois University and MBA from Lake Forest Graduate School of Management.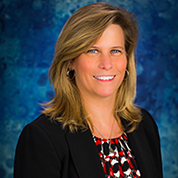 Lisa Baron, Executive Vice President, Chief Human Resources Officer
Lisa began her career with BCU in 1994. A leader in organizational development, Lisa is responsible for the strategic direction of the human resource and talent management functions as well as enterprise leadership for the member experience team. She is also tasked with driving high employee engagement, cultivating BCU's unique culture and employee brand, developing staff and increasing employee retention. Lisa serves as a senior leader mentor for Baxter's Women Leaders resource group and is a member of BCU's Charitable Giving Committee. She holds a bachelor's degree from Eastern Illinois University and an MBA from Lake Forest Graduate School of Management.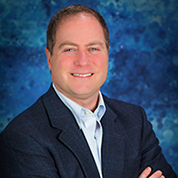 James Block, Executive Vice President, Chief Operating Officer
Jim is responsible for BCU's product lines, tech team and call centers. Since 1995, he has helped champion BCU's member service levels and product superiority leading to the CU's growth over the last two decades. Jim is active on industry advisory boards, is past chairman of the CUNA's Lending Council and serves on boards for Akuvo and CU Servnet. Jim holds a bachelor's degree from Northwestern University and a master's from Northwestern University's Kellogg Graduate School of Management.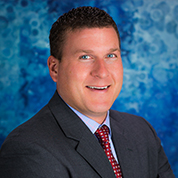 Dave Blum, Executive Vice President, Corporate Relationships, Branches & Digital Channels
Dave is responsible for BCU branches and leverages company partner relationships to maximize member and eligible non-member value. His experience in fostering partnerships makes him key in corporate relationship management, business development and marketing. Dave is also responsible for BCU's digital experience which spans throughout all member facing applications. Dave holds a bachelor's degree from North Park University and an Executive MBA from Northwestern's Kellogg School of Management.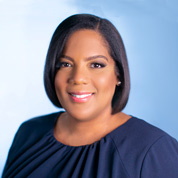 Kerriann Mills, Senior Vice President, Chief Legal Officer
Kerriann joined BCU in 2020. She was appointed to the role of Chief Legal Officer in 2023. In this role, Kerriann's responsibilities include leading BCU's legal affairs, overseeing BCU's compliance function, and providing guidance regarding corporate governance matters. Previously, Kerriann served as BCU's Vice President, General Counsel. Prior to joining BCU, Kerriann was a partner at a global law firm, where she spent well over a decade representing companies, secured lenders, and other parties in connection with commercial transactions, corporate restructurings, and workout matters. Kerriann earned her Juris Doctor, cum laude, from the University of Miami.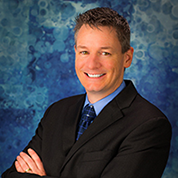 Carl "CJ" Presto, Executive Vice President, Chief Financial Officer
CJ leads the finance, accounting, treasury, and risk management functions at BCU. Since joining BCU in 2001, CJ has held leadership roles in the accounting and finance areas and has led multiple merger and acquisition efforts, with previous leadership of strategic planning and deposit operations. CJ's teams have been instrumental in introducing sophisticated liquidity risk, interest rate risk, profitability, budgeting, auditing, and enterprise risk management solutions. CJ received his bachelor's degree from University of Illinois, Urbana-Champaign and an MBA from DePaul University.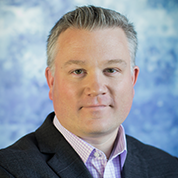 David Brydun, Senior Vice President and Chief Lending Officer
David began his career with BCU in 2007. Appointed in 2021 to the role of Chief Lending Officer, he is responsible for BCU's lending and business services functions. His areas of responsibility include Product Management, Real Estate Lending, Consumer Loan Sales, Underwriting, Processing, Collections, and Servicing. He holds a bachelor's degree from Western Illinois University.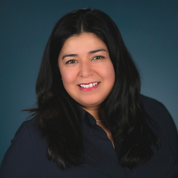 Maggie Garcia, Senior Vice President, Deposits & Contact Center Operations
Maggie began her career with BCU in 2007. In her current role, she is responsible for the HUB US and PR Contact Centers, Deposit and Payment Operations, Debit Card Portfolio Management, Member Development and ATM fleet management functions. Previously, Maggie has held several leadership roles in Consumer Lending and Deposit Operations. She is also a member of the Right Time Payments Advisory Committee (RTP) of The Clearing House. Maggie holds a bachelor's degree from DePaul University and Executive Scholar Certificate from Kellogg Executive Education, Northwestern.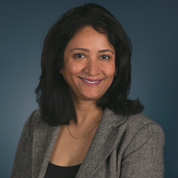 Bhavna Guglani, Chief Digital Officer
Bhavna leads the Digital Services group responsible for developing and deploying BCU's authenticated digital product experiences. She brings a digital-first perspective to the organizational-wide strategy, informed by her extensive knowledge of the financial industry, emerging technologies, market trends, and user research. Bhavna has an MBA from INSEAD, France, and BA in Mathematics (Hons) from St. Stephens College, India.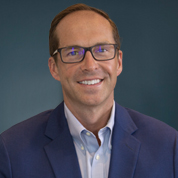 Daniel Parsons, Senior Vice President, Retail Growth
Daniel began his career with BCU in 2004. Appointed in January 2022 to the role of Senior Vice President, Retail Growth, Daniel currently leads the growth strategy of BCU's Community and Puerto Rico Branch initiatives as well as shaping their longer-term evolution. He and his team are focused on a best-in-class service experience, delivering financial well-being to our members. In addition, Daniel is responsible for Executive and Private Client Services strategy. His previous roles at BCU included various positions in Business Development, Branch Management, and Consumer Sales Leadership. He received his bachelor's degree from Columbia College, Missouri and earned a certificate from the CUES CEO Institute at Wharton, Cornell, and Darden.

Jill Sammons, Senior Vice President, Marketing, Well-being & Wealth Advisory
Jill has more than 30 years of credit union marketing and business development experience, beginning in 1991 when she joined BCU. Her work currently includes putting Purpose Into Practice to drive brand value, member acquisition & engagement activity, and financial well-being. Recognized for her ability to manage strong cross-functional teams, communicate effectively, and positively influence others, her commitment to empowering people to discover financial freedom is reflected in everything she does. Jill received her bachelor's degree from the University of Illinois at Urbana-Champaign and an MBA from Lake Forest Graduate School of Management.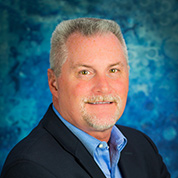 Chuck Smith, CPA, Controller, Senior Vice President, Accounting, Planning & Facilities
Chuck has been responsible for the accounting, planning function and facilities management for BCU since 2008. Previously, he managed the financial processes around the planning, analysis, reporting and decision making for a $3.9 billion private label credit card portfolio at Citibank. Before that, Chuck spent 15 years at Baxter International in various finance and accounting functions, including managing 50 finance professionals who were responsible for providing financial shared services to the North America region and Puerto Rico. He began his career with the public accounting firm of KPMG in Chicago in the auditing department. Chuck received a bachelor's degree in accounting with minor in business administration from Illinois State University and is a CPA.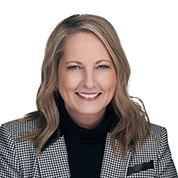 Stephenie Southard, Senior Vice President, Chief Security Officer
Stephenie began her career with BCU in 2019. She oversees the Security, Fraud, Operational Risk, Business Resiliency and Vendor Management programs at BCU. With over thirty years' experience she has championed several initiatives in Information Technology and Cybersecurity, she also has written and taught several curriculums for IT and Business courses while working in the educational sector. Stephenie has held the position of CISO/CSO for government, manufacturing, and financial organizations which has given her extensive knowledge in NIST, SOC, PCI, ISO, HIPAA, and FFIEC. Stephenie received a master's degree in business management from Indiana Wesleyan and is very active in the Cybersecurity and IT communities. She holds three advisory board positions, a board member position with NCU-ISAO, and has been recognized with the following recent awards: 2020 Chicago CISO of the Year Nominee, 10 Best CISOs of 2021 from Tech Magazine, 2021 CUNA Technology Council Professional of the Year, 2022 IT Wonderous Women Award, and 2023 OPCON Top 10 IT Processionals. She also enjoys mentoring and recruiting individuals into the IT and Security fields.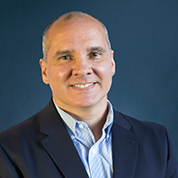 Scott Zulpo, Senior Vice President, Chief Technology Officer
Scott provides leadership for strategic planning, solution delivery, process improvement, and operational excellence of BCU's Informational Technology Group. He brings a strong history of delivering business results by creating high performing teams focused on using technology to create member value. Before joining BCU, Scott held executive positions in multiple industries. He received his bachelor's degree from Loyola University of Chicago and an MBA from Keller Graduate School of Management.