Start the home buying process with confidence.
We have the tools you need to make your dream of homeownership a reality.
SmartBuyer™
Make a smart move and own a home with relaxed qualifications and little money down.

HomeAdvantage®
Find a home with a trusted agent and earn $1,989 in cash rewards along the way!

HomeReady™
Enjoy expanded eligibility, payment flexibility and other borrower-friendly features.

Medical Professionals
Up to 100% financing, without mortgage insurance, for Medical Professionals.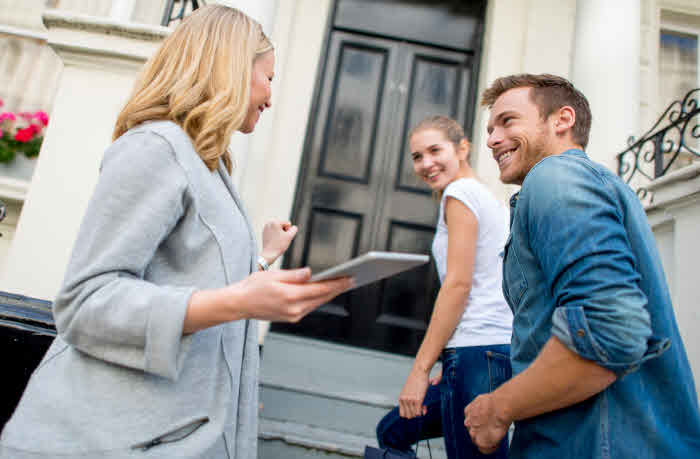 HomeAdvantage®

Partner with a trusted real estate agent
and earn $1,989* in cash rewards at closing!


Learn More
Looking for more information? We'd love to hear from you.
Our dedicated home loan experts are here for you every step of the way.
Find a Location
Meet a Home Loan Specialist at your nearest service center.

Home Loan Resources
Check out relevant articles, calculators, videos and more.

​​​​​​​​​​​​​​

HomeAdvantage® program is made available to you through a relationship between BCU and HomeAdvantage®. Program Cash Rewards are awarded by HomeAdvantage® to buyers and sellers who select and use a real estate agent in the HomeAdvantage® network. Home buyers or sellers are not eligible for Cash Rewards if they use an agent outside this network. Using BCU for a mortgage is not a requirement to earn Cash Rewards. Cash Rewards amounts are dependent on the commissions paid to the agent. HomeAdvantage® may have specific rules on how your Cash Rewards will be paid out. Cash Rewards incentives are available in most states; however, are void where prohibited by law or by the lender. Please consult with your credit union to get details that may affect you. States and/or major metropolitan areas included in the HomeAdvantage program include: Major metropolitan areas located within 49 states, excluding SD. New cities, states and real estate agents continuously join the program. If you do not see the area you're interested in, contact HomeAdvantage at 800-203-9014. Terms and disbursement of cash rewards vary by state. HomeAdvantage® is a registered trademark of HomeAdvantage®.

*Average cash rewards calculated based on 495 home closings with a real estate agent in the HomeAdvantage network of approved agents between 1/1/2021 and 12/31/2021.

**All loan applications are subject to a full underwrite and require verification of income, assets, employment and rental history if applicable. All loans are also subject to final credit approval, which includes verification of application information and receipt of collateral documents. This offer applies to owner-occupied residential properties only. (Single family homes, condos and townhomes). To qualify, you must demonstrate that you haven't owned a home in the last three years. Loan not available in Puerto Rico.

*Open to legal U.S. residents who are members of BCU and 18 years or older unless prohibited by law. Credit Union membership criteria can be found at https://www.BCU.org/Membership-Eligibility. BCU membership must be opened by 4/30/2022. To enter, you must register for HomeAdvantage® via https://bcu.mycuhomeadvantage.com by 4/30/2022, apply for and receive approval for a BCU mortgage purchase by 5/31/2022. All loan applications are subject to a full underwrite and require verification of income, assets, employment and rental history if applicable. All loans are also subject to final credit approval, which includes verification of application information and receipt of collateral documents. This offer applies to owner-occupied residential properties only. (Single family homes, condos and townhomes). Excludes mortgage refinance, second mortgage, home equity loans and home equity lines of credit. Limit one (1) entry per person, per household and per email address for the entire Promotion Period. Offer begins at 12:01 am CST on 1/10/2022, and ends at 11:59 p.m. CST on 4/30/2022, ("Offer Period"). Only new HomeAdvantage® registrations submitted during the Offer Period will be accepted. One potential winner will be determined from among all eligible entries received in one (1) random drawing to be conducted on or about 8/15/2022 by BCU whose decisions are final, subject to validation and binding on all matters relating to this giveaway. The potential winner will be notified by phone or email; winner must respond and accept prize by 8/31/2022; otherwise another winner will be drawn. One (1) winner will receive a $34,000 prize awarded by deposit into the member's Share-01 Savings account within 30 days of accepting prize. No other substitution for prize allowed. All federal, state or local income, sales and use taxes or other taxes, are the sole responsibility of the Prize Winners. Prize Winners are required to provide their social security number for tax reporting purposes and will receive a 1099 Miscellaneous Tax Form for the value of the prize. BCU employees and immediate family members are not eligible to participate. By entering this sweepstakes, participants agree to https://www.BCU.org Terms of Use and the Privacy Policy located at https://www.BCU.org/Legal/Privacy-Policy. By entering, entrants grant BCU the right to broadcast and distribute their name, image, likeness, voice, entry materials, and biographical information in any media, for any purpose, in perpetuity, without any further authorization from or compensation to the entrant. No purchase necessary to enter or win. Purchase will not improve chance of winning. Odds of winning depend on the number of eligible entries received. ALTERNATE METHOD OF ENTRY: On a 3'' X 5'' card, hand print your name, phone number, email address and BCU member number by 4/30/2022 to BCU Attn HomeAdvantage Sweepstakes. 340 N Milwaukee Ave, Vernon Hills, IL 60061. Full contest rules are available upon request at the same address.

HomeAdvantage® program is made available to you through a relationship between BCU and HomeAdvantage®. Program Cash Rewards are awarded by HomeAdvantage® to buyers and sellers who select and use a real estate agent in the HomeAdvantage® network. Home buyers or sellers are not eligible for Cash Rewards if they use an agent outside this network. Using BCU for a mortgage is not a requirement to earn Cash Rewards. Cash Rewards amounts are dependent on the commissions paid to the agent. HomeAdvantage® may have specific rules on how your Cash Rewards will be paid out. Cash Rewards incentives are available in most states; however, are void where prohibited by law or by the lender. Please consult with your credit union to get details that may affect you. States and/or major metropolitan areas included in the HomeAdvantage program include: Major metropolitan areas located within 49 states, excluding SD. New cities, states and real estate agents continuously join the program. If you do not see the area you're interested in, contact HomeAdvantage at 800-203-9014. Terms and disbursement of cash rewards vary by state. HomeAdvantage® is a registered trademark of HomeAdvantage®.