Strategic Planning Meeting: Choose Change
Scale plays an integral role in remaining competitive and making the necessary investments to drive value back to our members, meaning we can meet the needs of a growing membership in a cost-effective manner.
Our relationships with company partners enable us to deliver financial freedom to their employees. With an increasingly competitive marketplace, it's imperative that we fold this initiative into every aspect of our business to create a competitive advantage.
Digital adoption and expectations have grown exponentially during the pandemic. Our investment in digital and data capabilities, paired with organizational alignment and speed, is key to retaining state-of-the-art products and services.
Strategic Planning Content Schedule
Meetings will be held virtually (Zoom)
September 17, 2021
Meeting Time: 9:00 am – 12:00 pm CT
Presentation Time: 90 min.
Meeting ID: 850 5910 3591
Passcode: 425300
Mobile: 312-626-6799
Strategic Foundations
Mike Valentine
Scale - Wellness - Digital
Learn what to expect from our time together and meet facilitator Steve Williams.
At a Crossroads: CU & Bank Troublemakers
Steve Williams
Scale - Wellness - Digital
Analyze what the post-pandemic environment looks like for financial institutions and the role that scale plays. Highlight what Bank and Credit Union troublemakers can do to take action and gain market share.
Scale & Scalability: The Need for Growth and How to Best Achieve It
Dave Blum, CJ Presto & Dan Parsons
Scale
Acknowledge the importance of growth in driving member engagement and identify other avenues of member growth to combat the challenges of traditional models and a fluctuating financial climate.
November 17, 2021
Meeting Time: 3:00 pm – 6:00 pm CT
Presentation Time: 90 min.
Meeting ID: 857 1793 6170
Passcode: 569689
Mobile: 312-626-6799
Need for Speed: Success in a Fast and Uncertain Future
John Sahagian, David Brydun & Carey Price
Wellness - Digital
Highlight the key areas of focus and investment necessary to aid technological transformation and fulfill BCU's vision for perpetual value creation.
Winning with Wellness: The New Competition of Fintechs and the Company Channel
Jill Sammons & Lenny Fayard
Scale - Wellness - Digital
With a particular focus on Financial Health (LMY), identify examples of FinTechs who are currently engaged with our company partners and how BCU can break through an increasingly crowded market.
The Road Ahead: Economic Uncertainties and Scenario Sensitivities
CJ Presto & Ken Dryfhout
Scale
Understand how economic uncertainty and new federal regulations could impact BCU and identify other strategies to withstand shifting circumstances.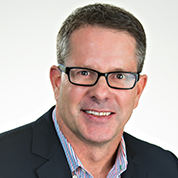 Steve Williams
As a co-founder of Cornerstone Advisors, Steve heads up the firm's Strategy and Execution Solutions practice and is actively involved in many technology planning and performance improvement engagements. Steve's more than 25 years of experience in the financial services and consulting industries have provided him a deep working knowledge of bank operations and delivery systems, particularly in lending processes. He is among the authors of The Cornerstone Performance Report, an annual benchmarking study for mid-size banks and credit unions. He writes regularly for GonzoBanker, Cornerstone's blog, and has been published in numerous industry periodicals. Steve serves as a faculty member at the American Bankers Association Stonier Graduate School of Banking and the Management Institute of the Credit Union Executives Society. He holds a master's degree in finance, summa cum laude, from Arizona State University, and a bachelor's degree in business journalism from Northern Arizona University.