Strategic Planning Meeting: Choose Change
Scale plays an integral role in remaining competitive and making the necessary investments to drive value back to our members, meaning we can meet the needs of a growing membership in a cost-effective manner.
Our relationships with company partners enable us to deliver financial freedom to their employees. With an increasingly competitive marketplace, it's imperative that we fold this initiative into every aspect of our business to create a competitive advantage.
Digital adoption and expectations have grown exponentially during the pandemic. Our investment in digital and data capabilities, paired with organizational alignment and speed, is key to retaining state-of-the-art products and services.
Strategic Planning Content Schedule
Meetings will be held virtually (Zoom)
September 17, 2021
Meeting Time: 9:00 am – 12:00 pm CT
Presentation Time: 90 min.
Strategic Foundations
Mike Valentine
Scale - Well-Being - Digital
At a Crossroads: CU & Bank Troublemakers
Steve Williams
Scale - Well-Being - Digital
Scale & Scalability: The Need for Growth and How to Best Achieve It
Dave Blum, CJ Presto & Dan Parsons
Scale
November 17, 2021
Meeting Time: 3:00 pm – 6:00 pm CT
Presentation Time: 90 min.
Meeting ID: 857 1793 6170
Passcode: 569689
Mobile: 312-626-6799
Need for Speed: Success in a Fast and Uncertain Future
John Sahagian, David Brydun & Carey Price
Well-Being - Digital
Winning with Well-Being: The New Competition of Fintechs and the Company Channel
Jill Sammons
Scale - Well-Being - Digital
The Road Ahead: Economic Uncertainties and Scenario Sensitivities
CJ Presto & Ken Dryfhout
Scale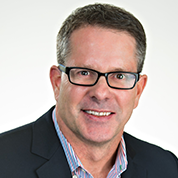 Steve Williams
As a co-founder of Cornerstone Advisors, Steve heads up the firm's Strategy and Execution Solutions practice and is actively involved in many technology planning and performance improvement engagements. Steve's more than 25 years of experience in the financial services and consulting industries have provided him a deep working knowledge of bank operations and delivery systems, particularly in lending processes. He is among the authors of The Cornerstone Performance Report, an annual benchmarking study for mid-size banks and credit unions. He writes regularly for GonzoBanker, Cornerstone's blog, and has been published in numerous industry periodicals. Steve serves as a faculty member at the American Bankers Association Stonier Graduate School of Banking and the Management Institute of the Credit Union Executives Society. He holds a master's degree in finance, summa cum laude, from Arizona State University, and a bachelor's degree in business journalism from Northern Arizona University.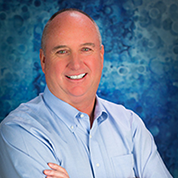 Mike Valentine, President/CEO
With more than 38 years of sales and service experience, Mike brings unique insight and magnetic energy to his position. His credit union career began in 1984, when he joined BCU as manager of lending & collections. After a decade of cultivating strong sales and service culture, Mike was appointed President/CEO in 1994. With a humble and approachable style, Mike sees himself as a coach. He believes in the development of employees and encourages his leadership team to treat BCU as a learning organization. This collaborative, team-based management style has led BCU to unparalleled success. Mike received his bachelor's degree from Western Illinois University and MBA from Lake Forest Graduate School of Management.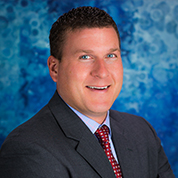 Dave Blum, Executive Vice-President, Corporate Relations, Branches & Digital Channels
As a leader in relationship management, Dave is responsible for all branch and digital channels and leverages company partner relationships to maximize member and eligible non-member value. His experience in fostering partnerships makes him a key influence in corporate relationship management, and business development. Dave holds a bachelor's degree from North Park University and an MBA from Northwestern University's Kellogg School of Management.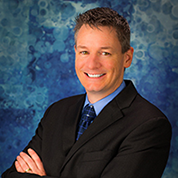 Carl "CJ" Presto, Executive Vice-President/Chief Financial Officer
CJ leads the finance, accounting, treasury, data and risk management functions at BCU. Since joining BCU in 2001, CJ has held leadership roles in the accounting and finance areas and has led multiple merger and acquisition efforts, with previous leadership of strategic planning and deposit operations. CJ's teams have been instrumental in introducing sophisticated liquidity and interest rate risk management, profitability, budgeting, auditing, and enterprise risk management solutions. CJ received his bachelor's degree from University of Illinois, Urbana-Champaign and an MBA from DePaul University.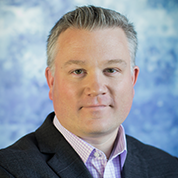 David Brydun, Senior Vice-President/Chief Lending Officer
David began his career with BCU in 2007. Appointed in 2021 to the role of Chief Lending Officer, he is responsible for BCU's lending and business services functions. His areas of responsibility include Product Management, Real Estate Lending, Consumer Loan Sales, Underwriting, Processing, Collections, and Servicing. He holds a bachelor's degree from Western Illinois University.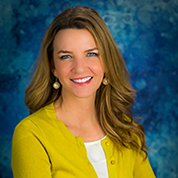 Carey Price, Senior Vice-President, Digital Strategy & Delivery
Carey leads BCU's digital delivery channels with a goal of deepening engagement and loyalty among BCU members. Carey creates the optimum member experience by bridging technology, people, and the digital experience to the service channels. She holds a bachelor's degree from The Ohio State University and an MBA from DePaul University.
Jill Sammons, Senior Vice-President, Marketing & Strategic Communications
Jill has more than 30 years of credit union marketing and business development experience, beginning in 1991 when she joined BCU. Her work currently includes putting Purpose Into Practice to drive brand value, member acquisition & engagement activity, and financial well-being. Recognized for her ability to manage strong cross-functional teams, communicate effectively, and positively influence others, her commitment to empowering people to discover financial freedom is reflected in everything she does. Jill received her bachelor's degree from the University of Illinois at Urbana-Champaign and an MBA from Lake Forest Graduate School of Management.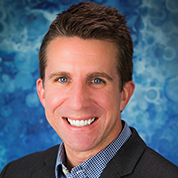 Ken Dryfhout, Vice-President, Strategy & Growth
As Vice-President, Strategy & Growth for BCU, Ken is responsible for cultivating strategic thought leadership and planning while leading BCU's wholly owned CUSO BCU Wealth Advisors, LLC and financial well-being program, Life. Money. You.. In his tenure at BCU, Ken has also led deposit product management, balance sheet strategy, investment portfolio management, productivity solutions and profitability reporting as former Vice-President, Finance. Ken received his bachelor's degree from Trinity Christian College.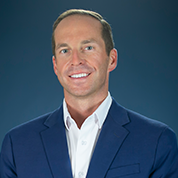 Dan Parsons, Vice-President, US & PR Branches, Branch Operations
John Sahagian, Vice-President/Chief Data Officer
John began his career with BCU in 1993. Throughout his tenure, he has led multiple areas of BCU to success across enterprise technology platforms, analytics, marketing, sales, service, and operations. Appointed Chief Data Officer in 2018, John set out to establish and evolve an enterprise data and analytics vision to maximize value for BCU members. He provides thoughtful leadership and utilization of data-driven engagement systems including BCU's enterprise customer relationship management platform. John holds a bachelor's degree from Illinois State University and an MBA from Lake Forest Graduate School of Management.