Lisa Baron Appointed BCU Executive Vice President & Chief Human Resources
August 6, 2019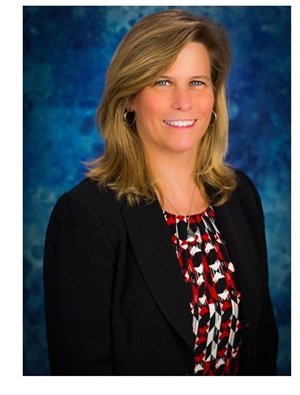 BCU announced the promotion of Lisa Baron to executive vice president and chief human resources officer. Previously serving as senior vice president of human resources and talent management, Baron's stellar experience is a driving force in providing extraordinary service to Credit Union members.
"Through Lisa's 25 years at BCU, her dedication, leadership, and integrity in nurturing our culture and attracting, developing and engaging the very best talent have made BCU a nationally recognized leader and admired organization both within and outside our industry," Mike Valentine, BCU President & CEO said.
Beginning her career with Baxter International in 1985, Baron previously served as a human resources manager at Baxter before bridging her way over to BCU. Since 1994, Baron has been an instrumental figure in the Credit Union's growth and success, helping to grow assets to over $3.2 billion. Through Baron's leadership, the Credit Union has been named a Forbes Best-In-State Credit Union, Chicago Tribune Top 100 Workplace, and CUNA leader for excellence in employee engagement.
A leader in organizational development, Baron acted as a sounding board and conscious for BCU, applying balanced and human-focused judgment to the most complex issues. In her new role, Baron will continue to oversee the strategic direction of the Human Resources and Talent Management functions, and in addition, will take the lead on BCU's member experience functions.
Working together with executive vice president Tom Moore, Baron will collaborate on critical business decisions for both the senior leadership team and BCU's board of directors. Her knowledge of organizational design, strategic workforce planning, change management, and anticipating the impact of evolving technologies will help the Credit Union meet workforce and member demands, now and in BCU's bright future.
Beyond her role at BCU, Baron shines as a mentor to many. A leader in the credit union industry and the community, Baron has served as the chair of CUNA's Human Resources and Organizational Development Council, member of the Executive Committee, and a board chair of Youth & Family Services of Lake County (IL).
"Lisa is an example of BCU's Shared Values in action each and every day," Valentine said. "Her Integrity, Courage, commitment to Collaboration, and ability to WOW our members speaks for itself. Since joining BCU, Lisa's strategic guidance has helped the Credit Union to grow and thrive. It is my pleasure to announce her promotion to executive vice president."